Raising the Bar will be unavailable until further notice. Please check back December 2022. We apologize for the inconvenience.

The New York Public Library proudly presents a FREE
four-part training series developed 

in collaboration with CUNY's Professional Development Institute and funded by the Institute of Museum and Library Services.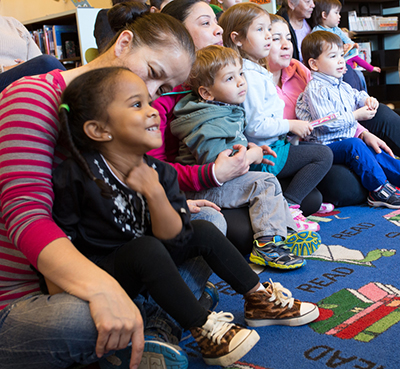 Libraries are often the first introduction to early childhood learning for countless families, and we believe the twenty-first century children's librarian has a unique role as a community anchor, educator, and ambassador of early literacy.
We developed Raising the Bar as a bridge to connect early childhood development to public librarianship and, through an IMLS grant, have made the curriculum and its materials digitally accessible and downloadable.
The curriculum and its materials serve as a free professional development resource for other library systems to implement early literacy training initiatives in their branches.
This training is designed for two learning approaches:
For Facilitators
For Self-Paced Learning
The Facilitator courses are meant for library leaders to lead in-person sessions or to incorporate into training plans with their staff. It follows the "Train the Trainer" model, a philosophy that encourages learning by teaching and will allow facilitators to become experts in the material as they teach participants.
The Self-Paced Learning courses are shortened lessons of the same content and adapted for individualized learning that students can complete anywhere at anytime. This version was developed to serve all experience levels and a great tool for new staff in a public library setting looking to enhance their knowledge of early childhood education and development.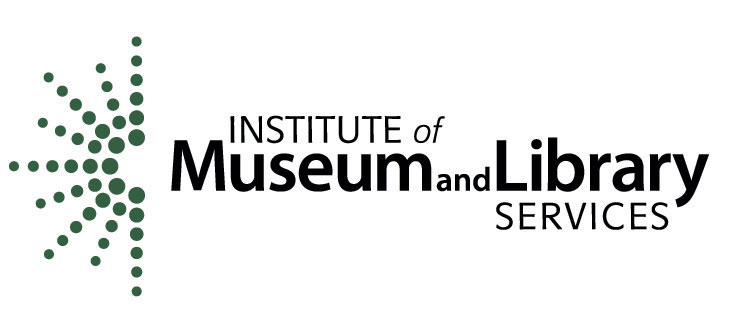 This project was made possible in part by the Institute of Museum and Library Services, RE-40-16-0158-16.